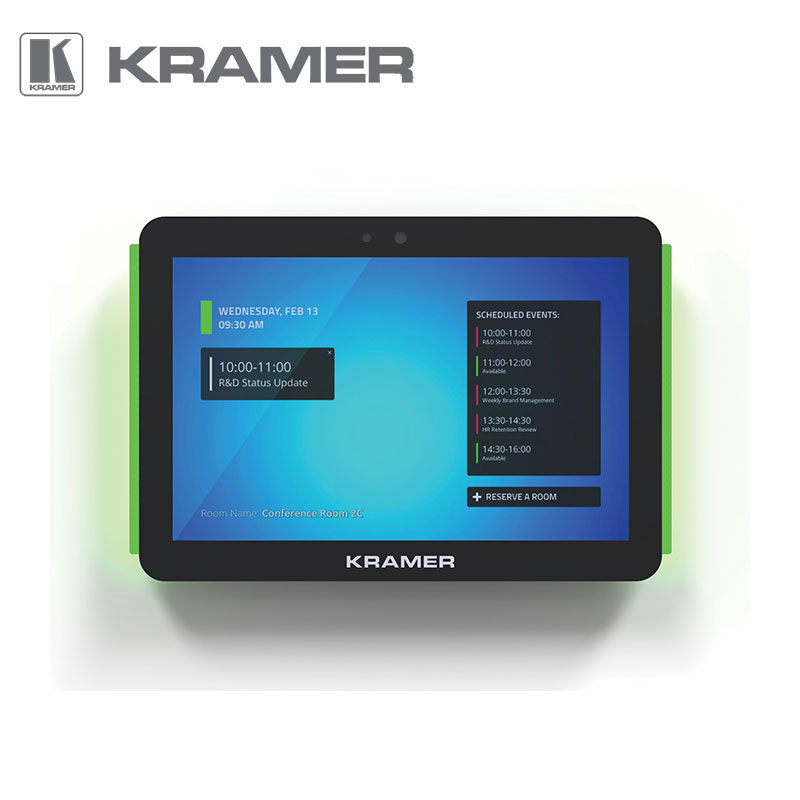 Kramer KronoMeet is a key component of the Kramer meeting room ecosystem. We've combined a secure, enterprise class cloud-based platform, seamless integration with industry leading tools like Google® Calendar, Microsoft Office 365®, and Microsoft® Exchange along with intuitive on-wall touch panels all culminating in a scheduling and booking experience that's easier than ever before.
PA−120Z is a high−performance, selectable Hi−Z (70V/100V) or Lo−Z (4Ω/8Ω) power amplifier featuring balanced and unbalanced inputs and additional line−level output. This versatile amplifier features built−in DSP, auto−standby and maximum durability. PA−120Z is suitable for a vast range of AV installation.
Ceiling Speakers GALIL 6C Ceiling Speakers
The Galil 6−C (formerly SPK−C612) Closed−back Ceiling Speaker features a multi−tap power transformer for selecting 8Ω (bypassing the transformer) or 70V/100V power settings that are suitable for an array installation. Type — 2–way coaxial speaker. Woofer — 6.5" polypropylene cone. Tweeter
The Tavor 8−T High Performance Powered Ceiling Tile Speaker features a 40 watt built−in class D power amplifier, three inputs, Kevlar(R) woofer, four pivoting titanium tweeters, complete K−overage ESD™ (Equal Sound Dispersion) design for almost 180 degrees of sound dispersion, magnet held grill (with two security screws) for time saving installation, and a 2nd−level cross−over.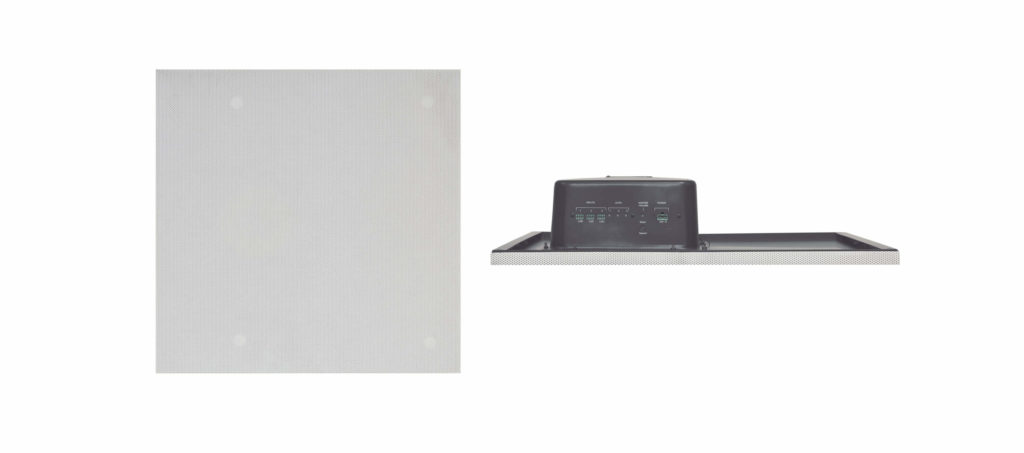 Switchs / Scalers VS-44H2A
VS−44H2A is a high−performance 4×4 matrix switcher for 18G 4K@60Hz (4:4:4) HDR HDMI signals. It reclocks and equalizes the signals and can route any one of four HDMI, HDCP−compliant sources (selectable) to any or all outputs simultaneously.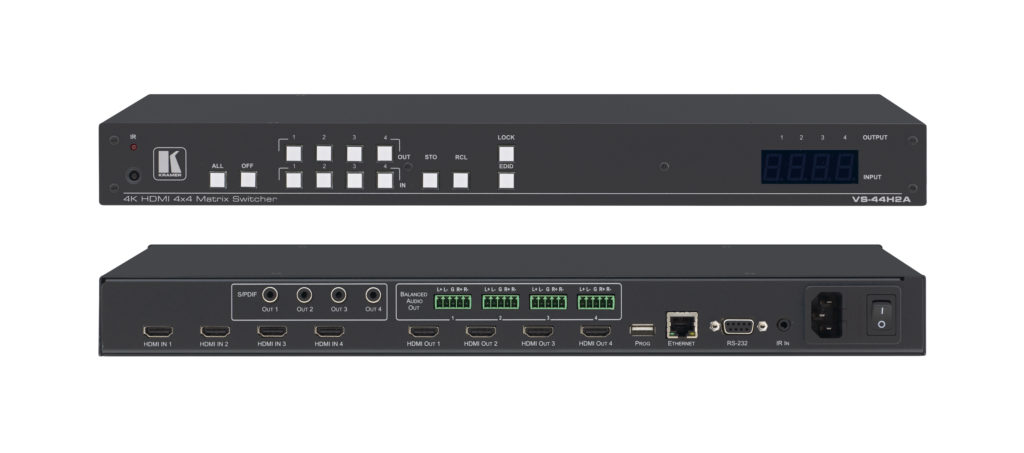 VP−440H2 is a high−performance 4K@60Hz (4:4:4) presentation scaler/switcher with one HDBaseT/POE, three HDMI and one computer graphics (VGA) inputs. The unit scales the video, embeds the audio and outputs the signal to an HDMI and an HDBaseT output simultaneously. The unit includes analog and embedded audio inputs and outputs.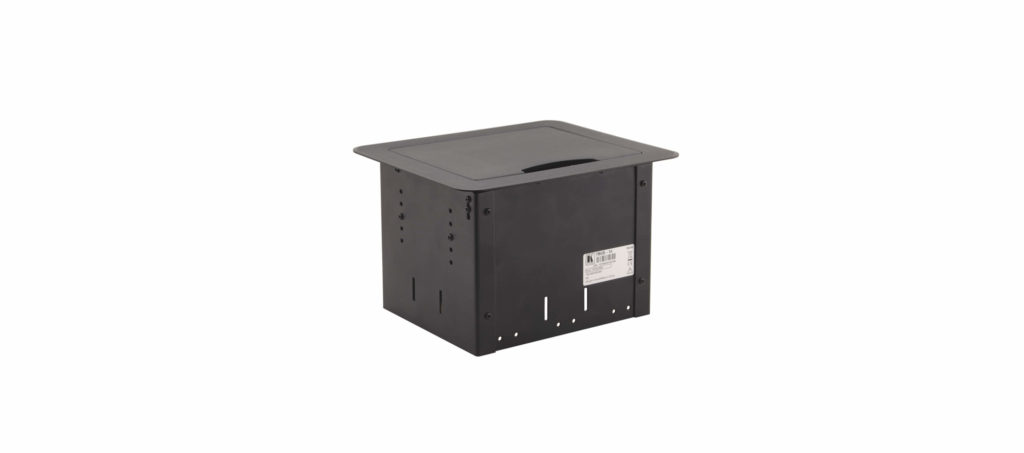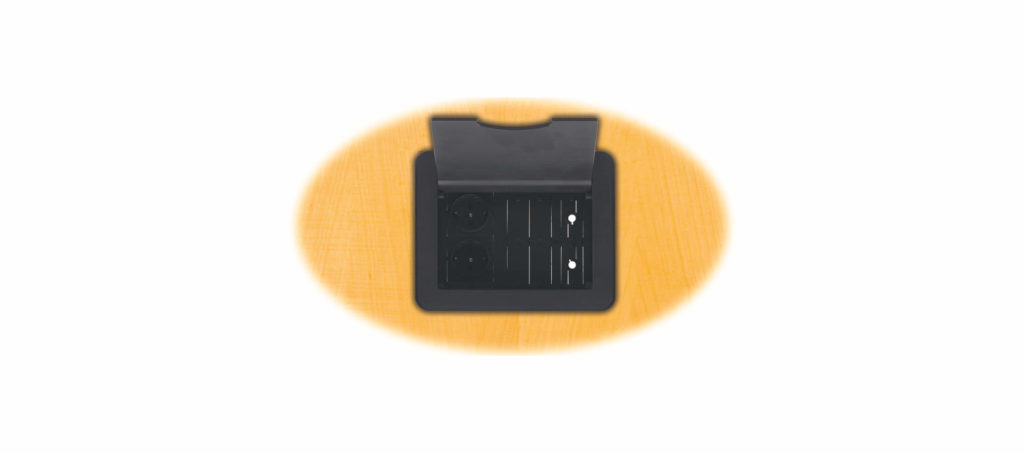 The TBUS−1Axl is the enclosure of a new modular system with a tilt−up lid. A complete TBUS system requires the enclosure, an inner frame, a power socket, inserts and a power cord.
The TBUS−10xl is the enclosure of a new modular system with a manually retracting lid. A complete TBUS system requires the enclosure, an inner frame, a power socket, inserts and a power cord.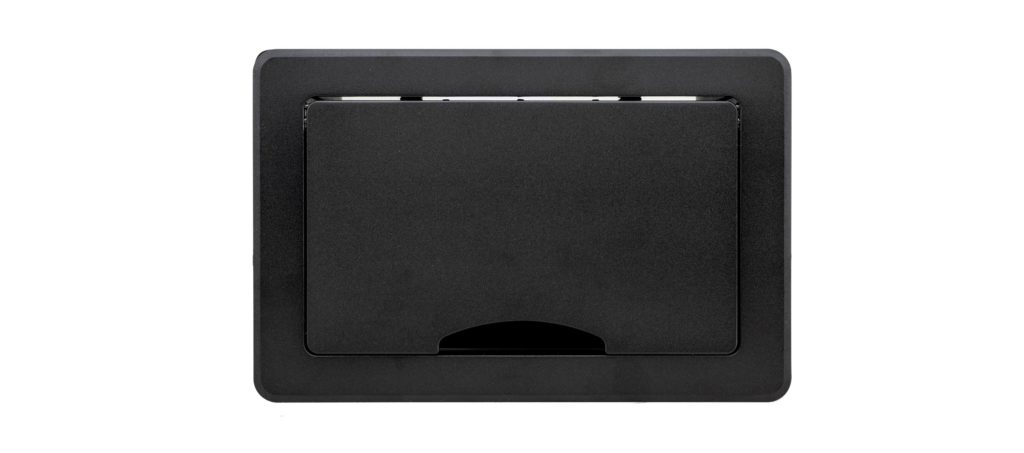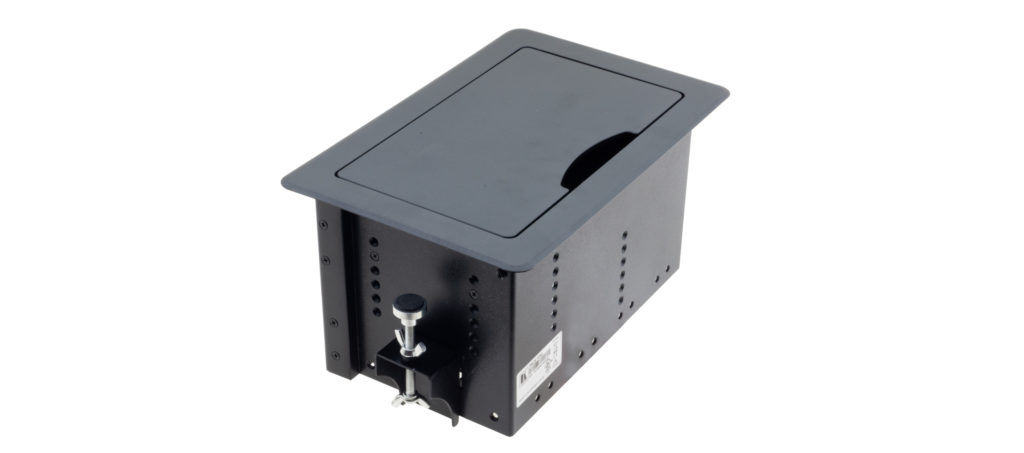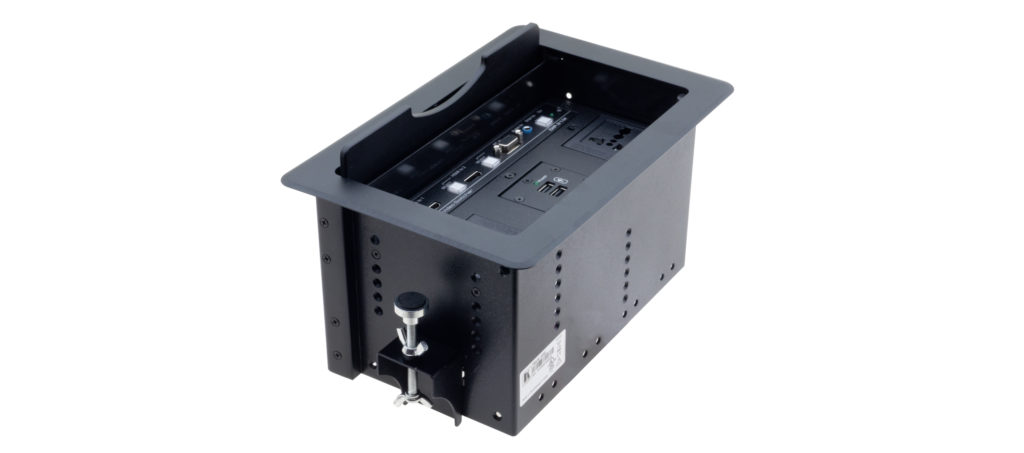 KT−107 is a 7−inch IPS multi−touch, powerful touch panel with 1280×800 resolution. Elegantly designed for decorative room integration, this portable touch panel can be deployed either tabletop or on−wall, mounted inside standard in−wall junction boxes. KT−107 supports wired Power over Ethernet (PoE) and advanced Wi−Fi connectivity options. The touch panel comes with table and wall mounts, a USB cable and a power supply unit for easy installation, with elegant wiring and secured mounting, reliable operation and flexible deployment. The KT−107 is an Android−based touch panel that is ideal for any 24/7 Kramer−supported commercial AV or control application and features a user−friendly, fully customizable graphical user interface configured by Kramer software. The KT−107RB Wi−Fi 5GHz frequency band range is restricted to up to 5.35GHz.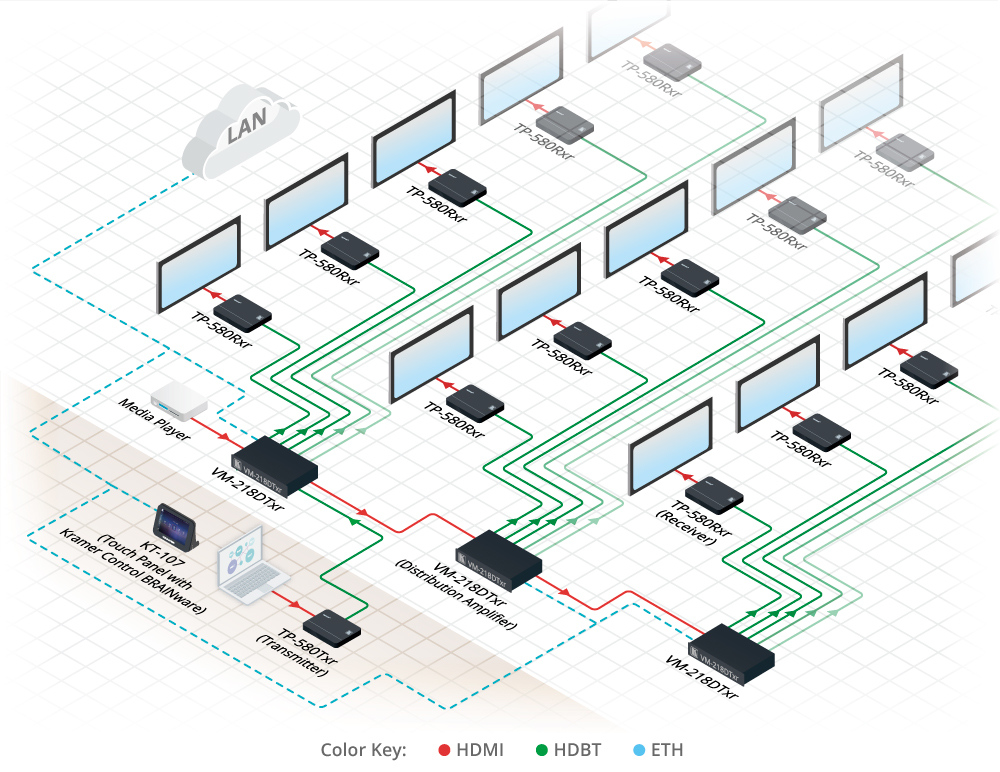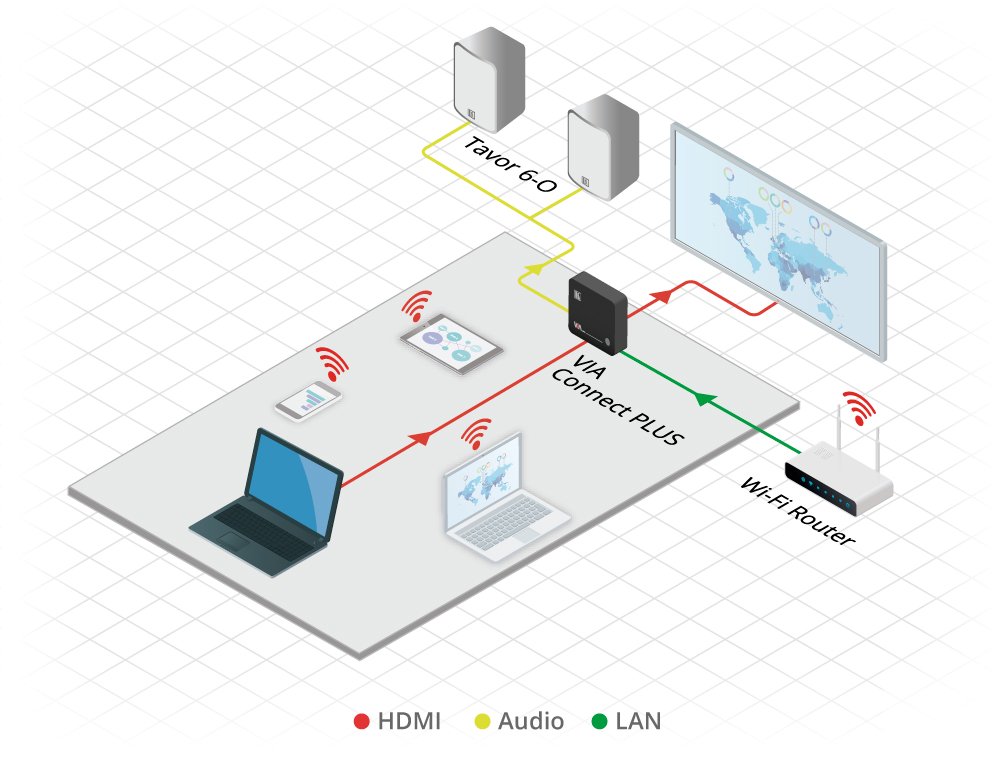 VIA Connect PLUS provides simultaneous wired and wireless presentation and collaboration for a variety of spaces with no need for any additional hardware. This cost−effective solution includes all the benefits of VIA Connect PRO together with an HDMI input. With any laptop or mobile device, meeting participants can display or stream full uninterrupted HD video (up to 1080p60), images and documents, or share any size file. The whiteboard feature lets you annotate, sketch out ideas or edit shared documents on the main display from your device. VIA Connect PLUS features iOS (MacBook, iPad and iPhone), Android (Lollipop OS 5.0 or newer), Chromebook and Windows (with VIAcast dongle) mirroring. You can show up to four user screens on a single main display. The VIA Versa feature allows users to wirelessly connect to the professional grade camera and AV in their meeting spaces easily and instantly.
It's time to make your business more successful with our professional IT solutions.
Contact us today to find out how our company can benefit from our services.